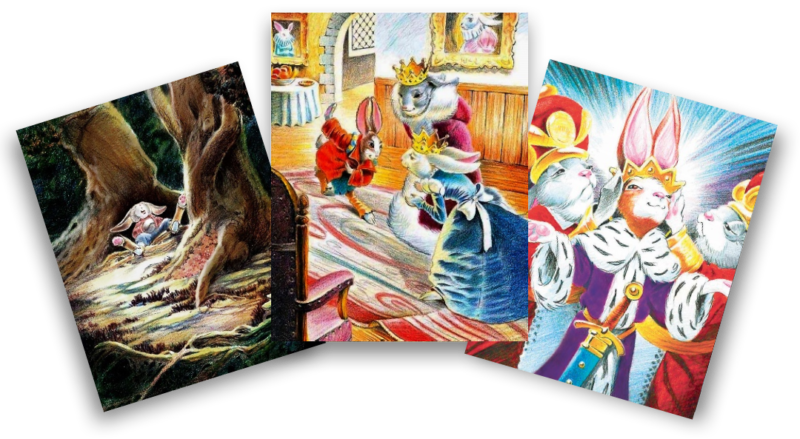 Illustrated Learning for Kids and Adults
The Rabbit King: Kingdom Leporidae is a thought-provoking and educational story of
overcoming adversity through hope, inspiration, making healthy choices, and living with
a purpose. Beautifully illustrated, written in rhyme, and rich with meaningful content - the
positive-themed story of The Rabbit King follows the protagonist, Hare, throughout
three chapters: The Orphan Hare, Hare to the Throne, and Royal Rabbit Day.
The Rabbit King: Kingdom Leporidae begins with Hare, an
orphan hare, alone and on his own. Hare sees "hope in a kingdom,
high upon a hill," and hops the distance to begin a new life . . . where he
gains the admiration, respect, and trust of the king. The king adopts
the orphan hare, making him a prince and heir to the throne. . . .
Inspirational Teaching
Learn how The Rabbit King can be used to teach Social and Emotional Learning (SEL) competencies
with motivational learning materials based on the three chapters of the book.